One of the region's finest pioneers!
Ross H. MacLean was born Sept. 12, 1917 in Manyberries, Alberta, a small Hamlet 85 kilometres south of Medicine Hat.
"He came to Taylor by boat, a paddle wheeler, on May 24, 1919 with his mother, grandmother, brother, sister and his father," said MacLean's daughter, Judy Bishop.
His father drove cattle from Medicine Hat to North Pine, a trip that took three months, settling a homestead.
"They lived in a large tent on the land for two winters, through - 40 to -50 C, but managed to stay warm," she said.
In 1927 they moved to Grandhaven so the kids could go to school. As a teenager, MacLean did some animal trapping and delivered parcels and mail by dog sled from Fort St. John to Nelson Forks for the Hudson Bay Co. His brother Art was involved with the Bedaux Expedition, an attempt by eccentric French millionaire, Charles Eugène Bedaux, to cross the British Columbia wilderness, while making a movie, starting in Edmonton in 1934. MacLean was to have joined his brother on the expedition, but something prevented him, Bishop explained.
"He was walking home from Fort Nelson at the time and it took him two weeks," she said, adding "We got a really good laugh out of that, I mean, who walks from Fort Nelson to Fort St. John?"
MacLean tried his hand at being a cowboy, between 1926 and 1939 at local rodeos. He worked odd jobs in the bush and cut logs at Red Powell's sawmill. He entered a dog sled race to Hudson's Hope and came in second.
In 1934, MacLean had saved enough money to buy a truck. He hauled grain, freight and cattle to Dawson Creek for Bowes and Herron. Several months later he got his driver's licence at Pouce Coupe.
In 1936 he joined Canadian Pacific Airlines as a mechanic. In 1939, making $43 a month, the time was right to settle down.
Above: Ross H. Maclean in 1942.
On July 17, 1940, he married Irene Lohman, calling her "my lovely wife and best friend forever." They lived in a little house next to a church for a couple of years, and then MacLean and his father-in-law built a new house for the young couple.
In 1941, during World War II, the couple moved to Edmonton so that MacLean could train to become an engineer, with the goal of returning to Fort St. John.
He had enlisted for the war effort, but failed the physical examination as he had a tuberculosis scar on one of his lungs. The couple returned to Fort St. John after the war.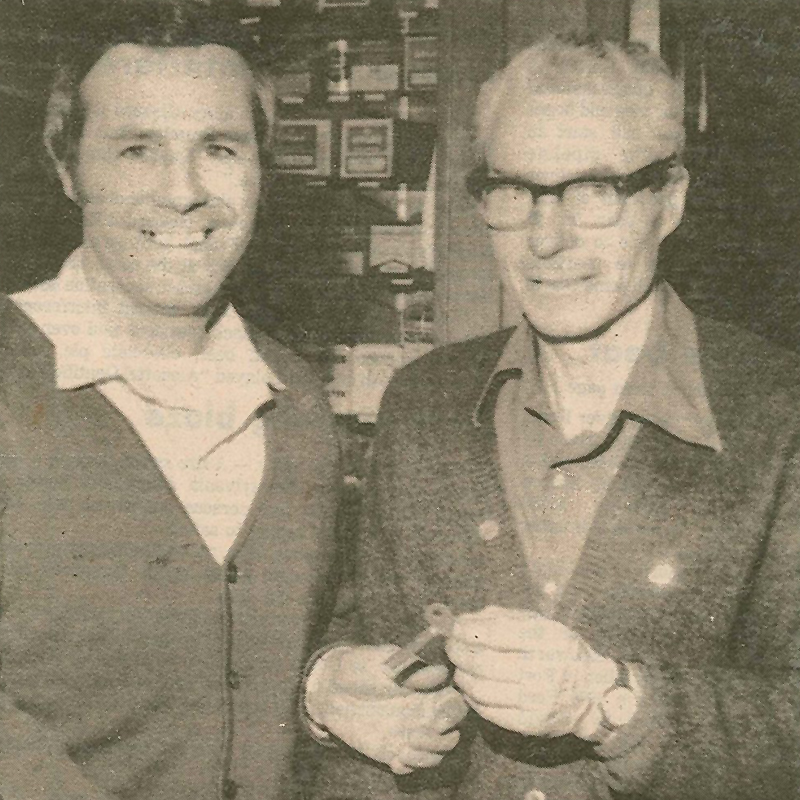 In 1946, MacLean was approached by Imperial Oil to open a new bulk plant. Through a lot of hard work it became the largest agency in Canada. He ran it between 1947 and 1977, when he was forced to retire at the age of 60 due to company policy.
"What he enjoyed most was hauling fuel to the farmers," Bishop recalled. "He hired people to work in the office because he didn't like it there. He was never in the office."
He far preferred interacting with people. "He wanted to meet the people, his customers. He loved visiting with his customers out on their farms. That was probably his most favourite thing. He would get a call, and haul out fuel to a farm," she said. "He would go in and have some pie and coffee."
Following his retirement from Imperial Oil, he took a job with West Coast Transmission hauling chemicals to pipelines and rigs which he did in his iconic "little red tanker truck," she said.
In 1955, MacLean and a partner started the first hockey team in Fort St. John. "He was at the rink every chance he could and he cheered on all of the teams," Daneluk said. His support, financial and otherwise, of the Ross H. MacLean Pee Wee Flyers continues to this day.
In 2006, he was presented with a 50-year certificate of appreciation by Peace River North MLA Richard Neufeld. He was active on village council, the hospital board and supported many community services. He was one of the driving forces behind the rebuilding of the Kids Arena following a devastating fire.
In 1962, he became a member of the Fort St. John Rotary Club, devoting hundreds of hours to various rotary projects. "It became almost an obsession to him," Daneluk explained. He had perfect attendance from 1962 to 2010.
"He received two Paul Harris awards for outstanding service. Those are the highest awards you can get in the Rotary Club, and the Queen's medal as well," Bishop added.
MacLean volunteered and donated all of the fuel needed for the equipment and machinery used to build the Lake Point Golf and Country Club. He retired from West Coast Transmission in August 2002, one month shy of his 85th birthday. In 2010, he carried the Olympic Torch to Centennial Park, lighting the cauldron in front of thousands of residents and dignitaries. Immediately following the ceremony, he quietly described what it felt like.
"I don't think I can explain, it was such a moving experience," he said. "I feel awesome."
Ross passed away June 4, 2010, at the age of 92, leaving behind a legacy of community service that will be impossible to duplicate, just shy of his 70th anniversary with Irene.
"He was a man of small stature, but man, he had a big heart," remarked Russell Daneluk during services for Maclean. "This community has lost one of the greatest men and one of the region's finest pioneers, that I, and virtually thousands, have grown to love and respect."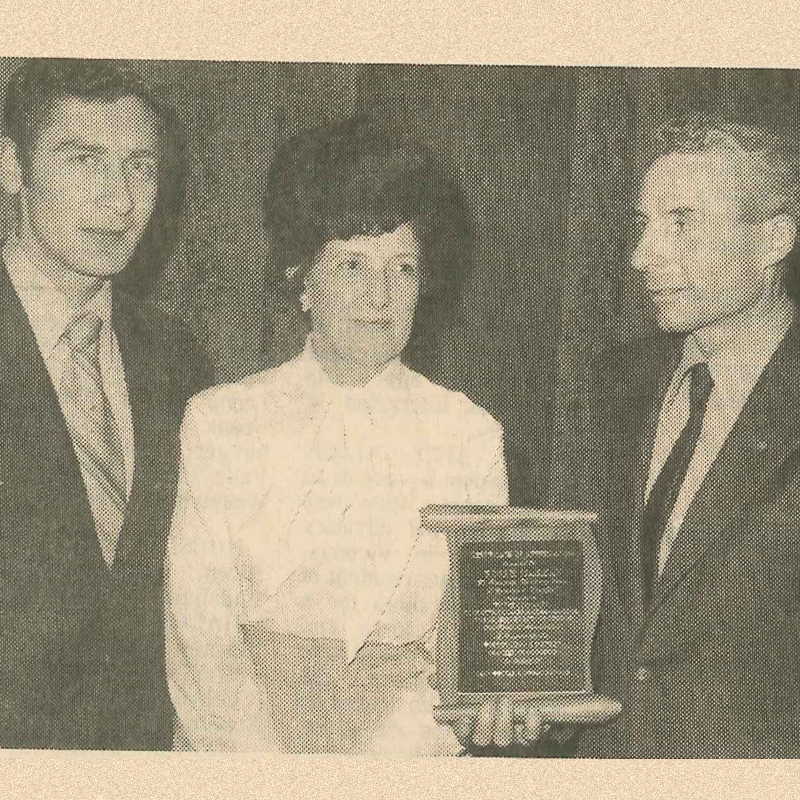 Ross was lovingly remembered by wife Irene, son Ian MacLean, daughters Kathy Griffin, Valerie Fenimore, and Judy Bishop, 13 grandchildren and 15 great grandchildren.
His last words to his wife were "I love you mom and don't forget that."
---
ARTICLE SOURCE: Alaska Highway News
Fort St. John Rotary Club
Maple Place
Basement, 9807 - 101 Ave.
Fort St. John, BC
V1J 2B1