The Grand Prize draws for the 2021 Rotary Mega Lottery took place at Totem Mall on Saturday, January 15.
Congratulations to Clifford Davis of Rose Prairie, who won this year's $25,000 grand prize draw! John Fisher of Fort St. John won the $10,000 second prize draw, and Brian Baker of Fort St. John won the $5,000 third prize draw. Nancy Kerr of Dawson Creek won the 50/50 draw of $18,090.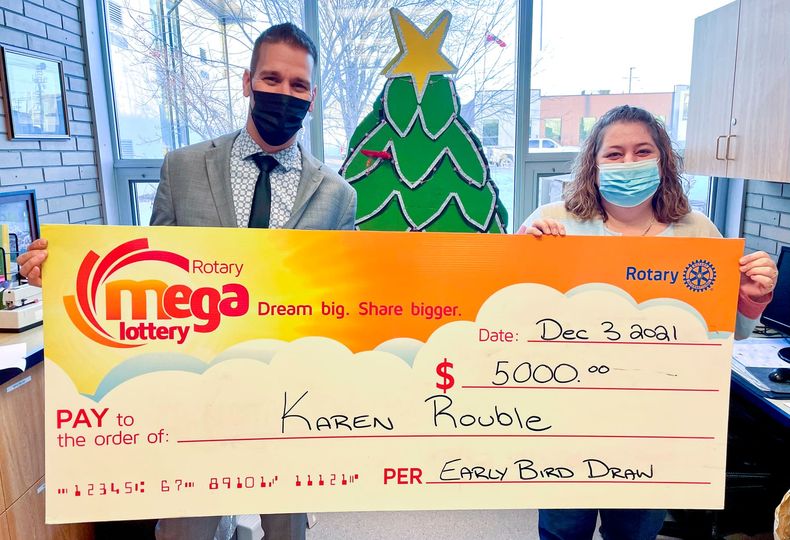 Two early bird winners were also drawn in November and December: Karen Rouble and Gwen Zabinksky of Fort St. John each won $5,000.
Thank you to all our organizers, supporters, and clubs for participating in the this year's lottery! The goal of the Rotary Mega Lottery is to provide a tool for community clubs to raise funds and awareness for their organizations.