Twenty-two charities and community clubs in Fort St. John, Dawson Creek, and Chetwynd have received nearly $64,000 in winnings as the Rotary Club of Fort St. John recently delivered the proceeds from its 2020 Mega Lottery.
The funds raised through the annual lottery are supporting a wide range of participating clubs and their activities, including dance, theatre, gymnastics, hockey, playground equipment, seniors housing, workshops, and more. Proceeds from the 2020 Lottery have been distributed to: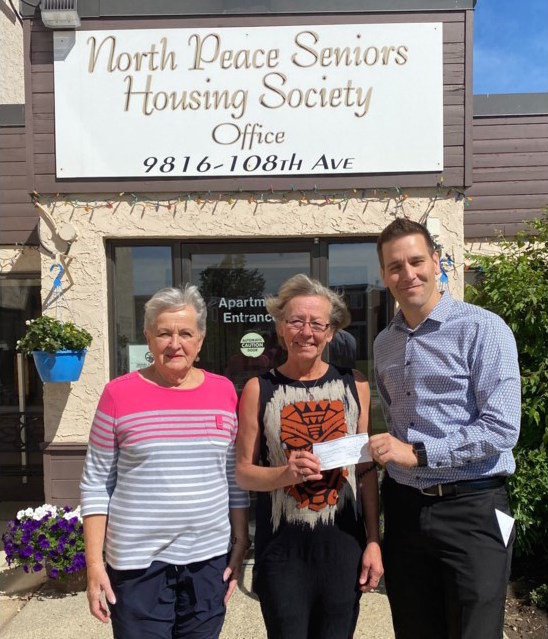 Chetwynd Rotary Club - $1,362.96;
Dawson Creek Ski & Recreation - $3,093.46;
Energetic Edge Cheer - $1,883.64;
Fort St. John Dance Society - $7,435.03;
Fort St. John Soccer Club - $3,818.97;
Fort St. John Recreational and Speed Skating Club - $1,808.99;
Fort St John Irish Dance - $2,235.87;
Friends of the Library - $356.05;
Interact Club - $254.60;
Mile Zero Figure Skating Club - $1,816.64;
North Peace Family Super Park - $438.37;
North Peace Gymnastics Club - $3,621.80;
North Peace Historical Society - $409.65;
North Peace Ride for the Disabled - $7,750.88;
Northern Dance Theatre Society - $8,261.99;
Rotary Clubs of Dawson Creek - $4,711.02;
Stage North Theatre Society - $1,389.76;
Taylor Minor Hockey - $2,413.89;
Youth Bowling - $539.82.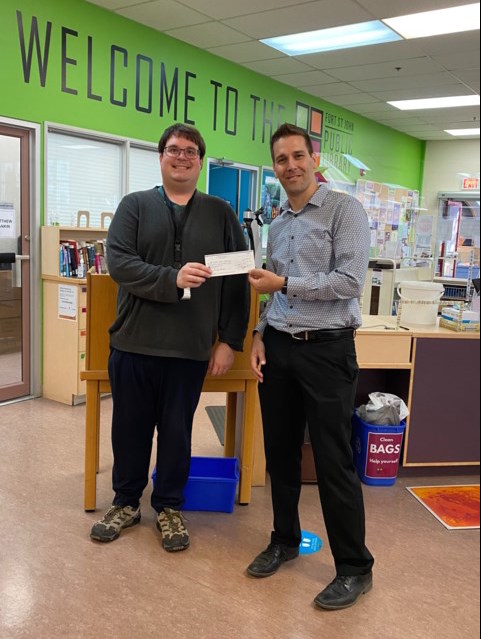 The Rotary Club of Fort St. John also raised $10,222.20 through its Lottery ticket sales, which was split and distributed equally to the Fort St. John Public Library ($3,407.40), North Peace Seniors Housing Society ($3,407.40), and the Salvation Army ($3,407.40).
"We were fortunate that despite Covid we were able to host a successful lottery that earned $64,000 for the community!" said Past President Cameron Eggie. "Local non-profits were able to use the lottery as a means to reach their much-needed fundraising goals, the balance of which we distributed to three additional non-profits. An all-around success."
There was another $67,380 in cash prizes awarded to lucky ticket buyers, including: Grand Prize Winner Jennifer Katsiris of Fort St. John ($25,000), Second Prize Winner Sherry Cantlon of Fort St. John ($10,000), and Third Prize Winner Deb Wallace of Fort St. John ($5,000).
Joe Judge of Dawson Creek won the 50/50 draw and $22,380, while Victor Hubley of Dawson Creek won the $5,000 early bird draw.
The Rotary Mega Lottery has raised more than $2.5 million for Peace region clubs since 2003.
Tickets for the 2021 Mega Lottery will go on sale in October.