By Katie Maximick 
After over a year of planning, the much-anticipated opening of the new Fort St. John Rotary Skatepark took place on Tuesday afternoon in front of nearly 100 eager skateboarders, scooter riders and BMX bikers.
There the Fort St. John Skatepark Committee, city councillors, the Fort St. John Rotary Club and Sports Council and sponsors joined forces to cut the blue ribbon and officially open the park.
"It's opening day, everyone's stoked," said the skatepark committee president Clinton Green. "We had some hoops to jump through with everything, and this is the end result."
Co-chair Adam Kirschner expressed his excitement about the official opening, stating how much the city needed the new facility for a growing population.
"It needed to happen," Kirschner said. "It wasn't a matter of want; it was a matter of needing to happen. If you look how many kids are here, there's no way they'd fit. It couldn't function."
"We've got all these new people I've never seen before, and now they have a place to be, which reminds me of being little."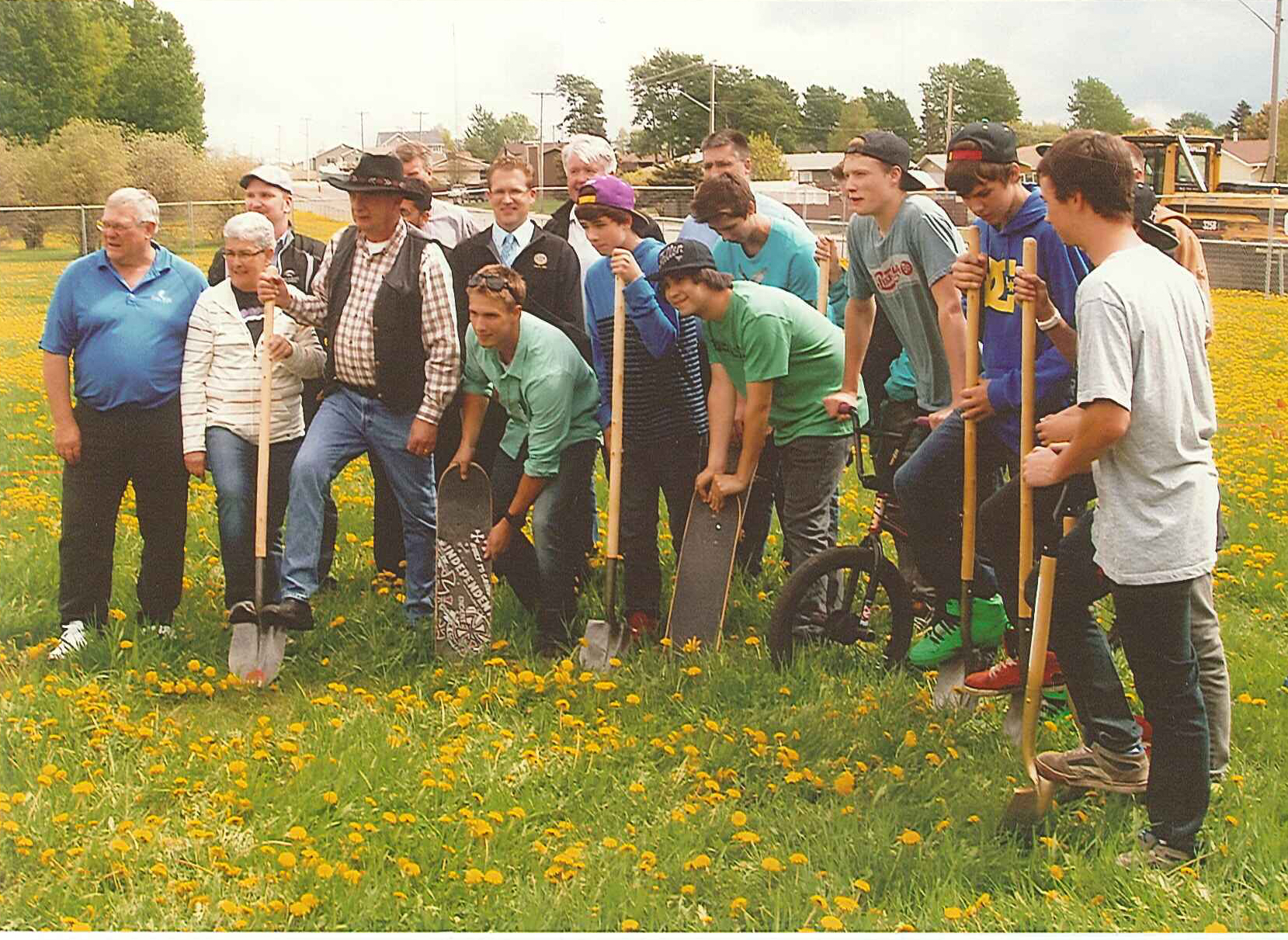 After the official ribbon-cutting ceremony, eager skateboarders, bikers and scooter riders took full advantage of the 25,000 square foot park, but a busy turnout also meant a few collisions and near-accidents, which Kirschner says will hopefully dissipate with time.
"There'll be a big learning curve. We've never had a real skate park, and there's a lot of skate park etiquette that's going to be learned," he said. "There's also a lot of camaraderie with that, a lot of fall-and-help-each-other-up. I feel like a lot of people are meeting today that are going to be buddies for a long time on this park."
Unfortunately, some community members forgot some public etiquette when it came to using the park before it was ready. For days before the opening, Kirschner and Green had to remove people from the park (which was still closed).
"I was coming twice a day to remove people from the park and it was mainly young kids and parents escorting their kids through the fence and playing dumb afterwards," Kirschner explained. "My thing was I'd remove them, tell them what the rule was and if they wanted to risk it and trespass then it wasn't on our insurance."
"It was a little frustrating, especially when it was only a day away, but people are going to get excited. It'd be almost an insult if people didn't want to sneak on, I guess."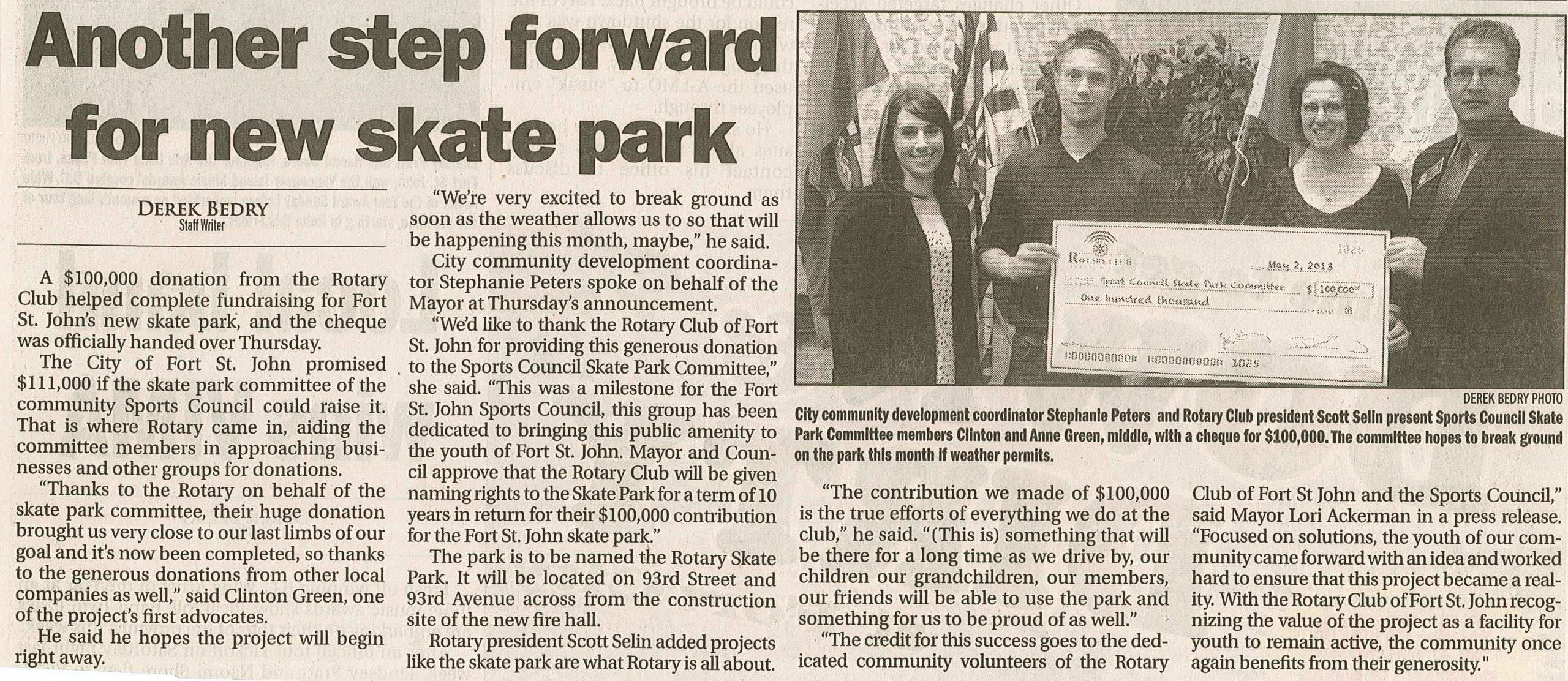 Around $650,000 was raised overall to help build the park, with funds coming from the Fort St. John Rotary Club and the B.C. Government and many sponsors to name a few, as well as land donated by the City of Fort St. John.
With that, the skatepark committee made sure to set aside some land for future expansion, as the population of the community will undoubtedly grow.
"This park is extremely good, especially for what we have here," Kirschner said. "People can grow on this park for 20 years."