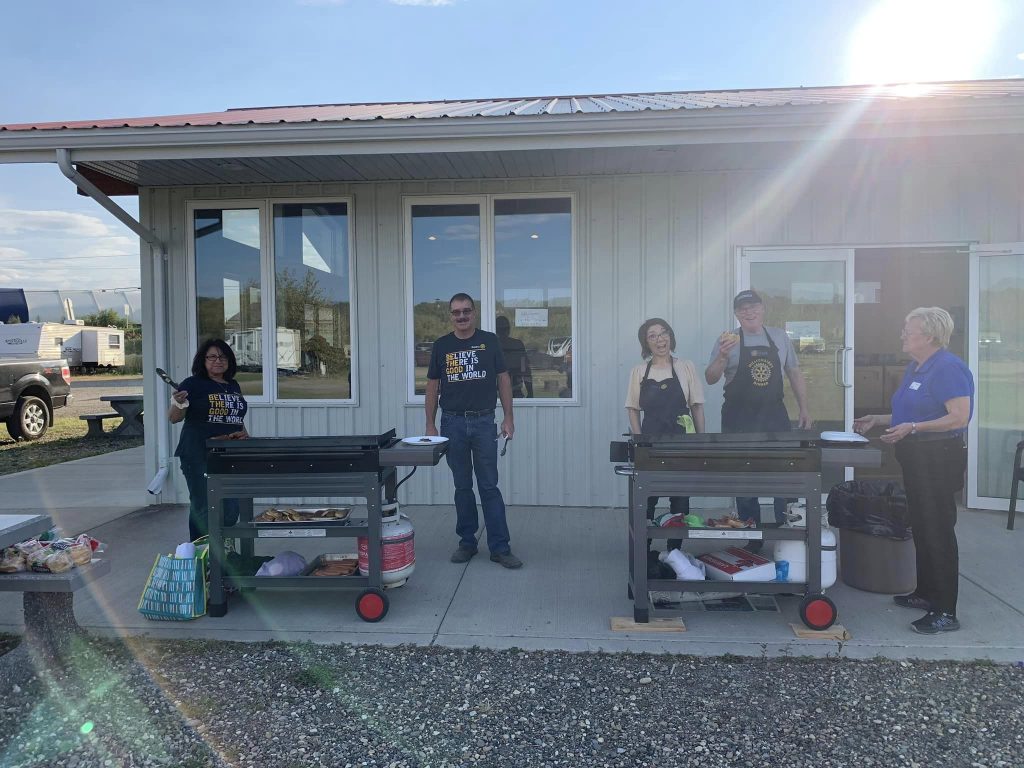 Thursday evening September 15 we hosted a barbecue for about 50 wildfire evacuees from Hudson's Hope and other guests at Rotary RV Park at Charlie Lake!
It takes a tremendous community to jump to the rescue of those affected by an emergency, and we wouldn't have been able to help without the support of:
• Peace Glass - $200 for burgers and dogs
• Aniela's Kitchen - all the fixings
• Save On Foods - 20 cases water
• Chariot Office Trailers - 8 dozen cookies
• Peace Propane - propane and free refills
Thank You for the support, and a special Thank You also to our Rotary chefs Don and Shu and Dave and Sherry, and to our park caretakers Sam and Ellen.
We hope our new friends and Peace River neighbours are able to return to their homes soon!